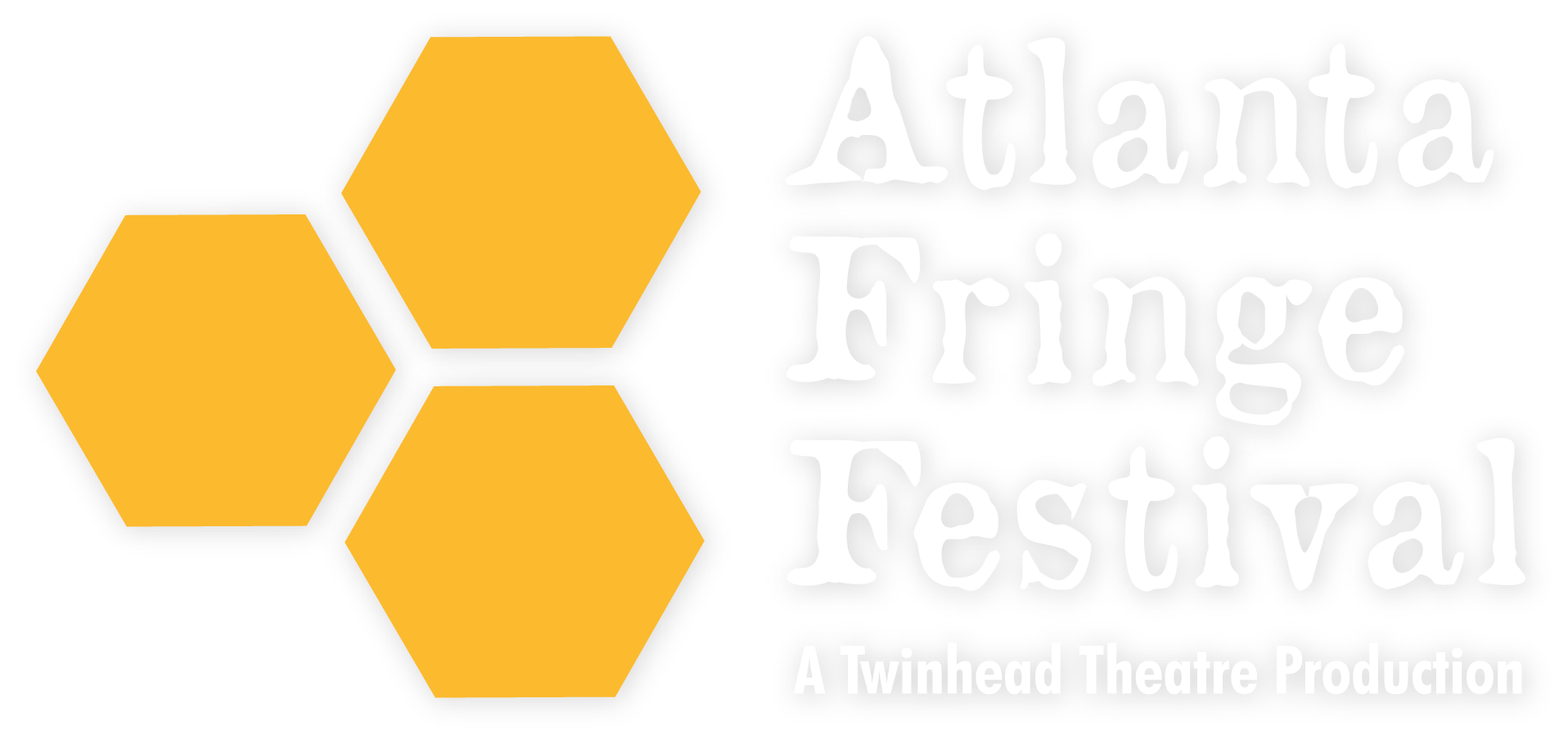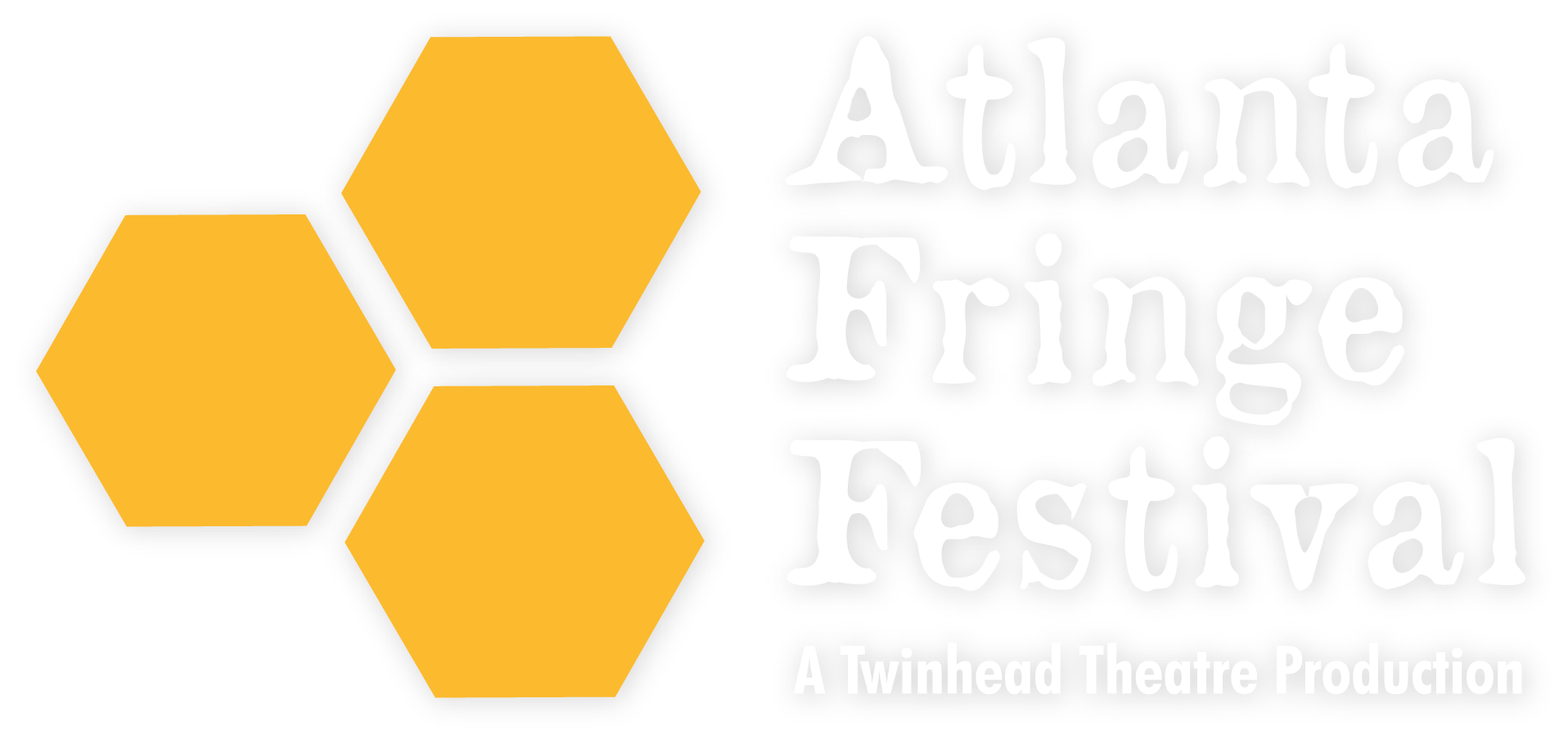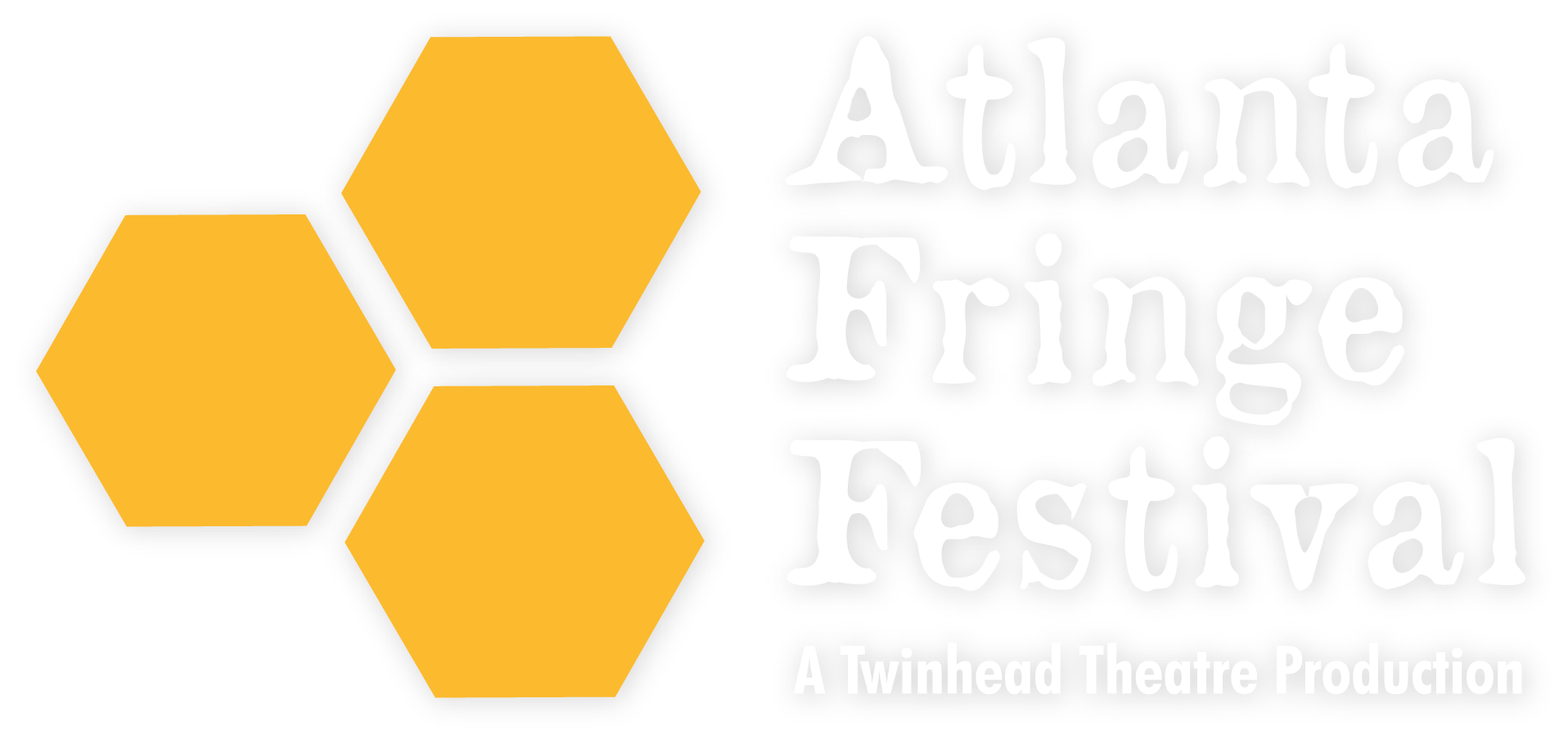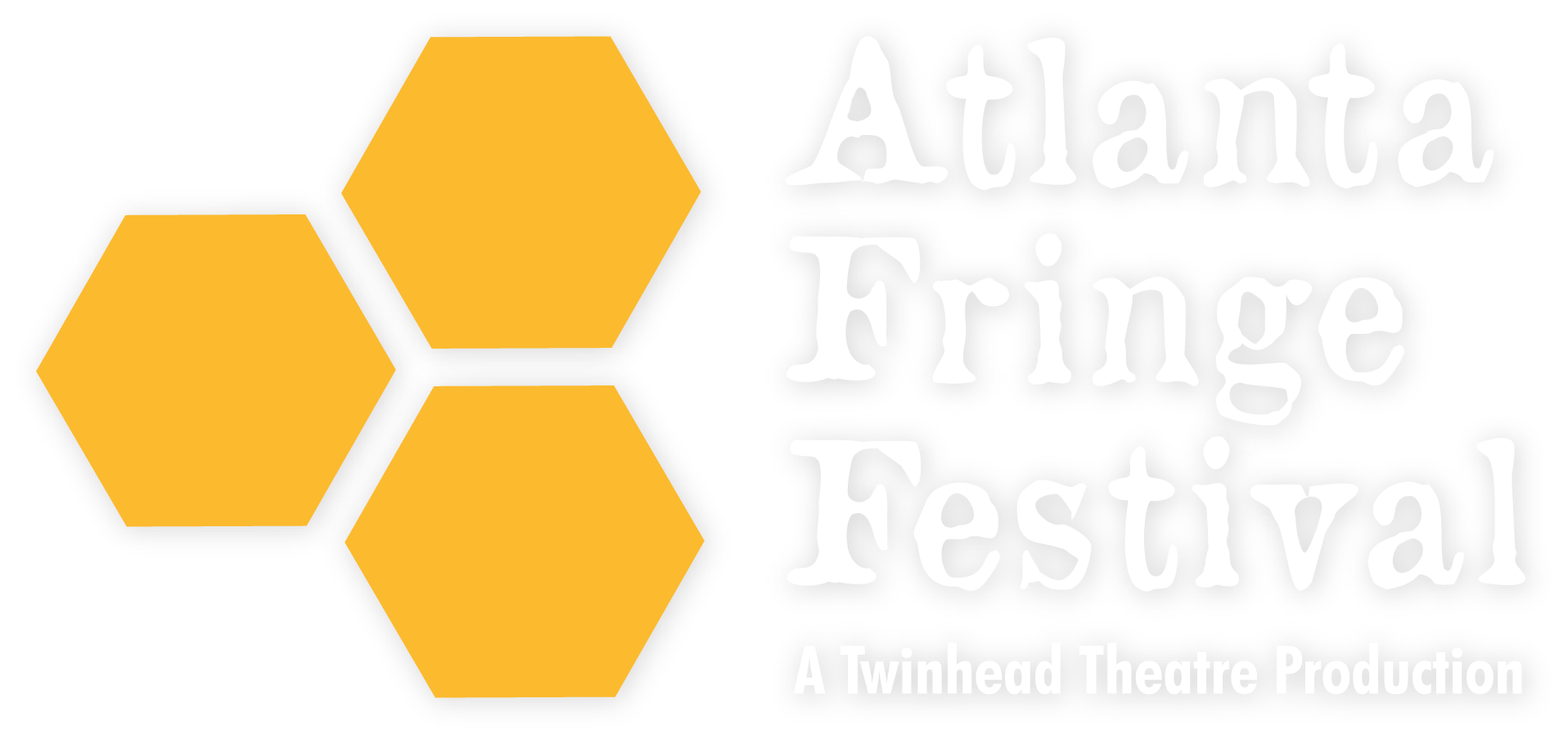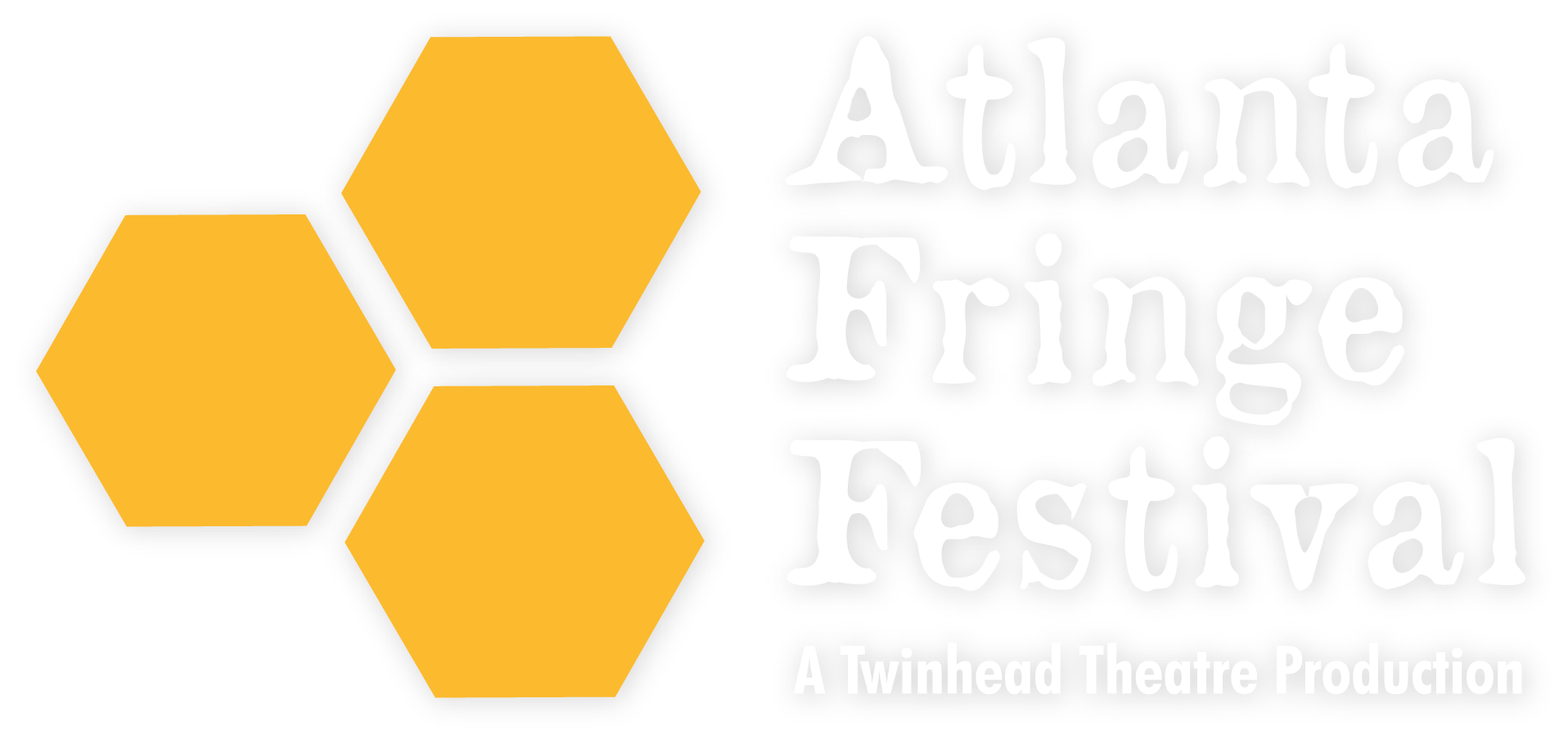 Welcome to the Atlanta Fringe Festival!
The Atlanta Fringe Festival is dedicated to connecting adventurous artists with appreciative audiences for the betterment of the Atlanta arts community. Through special events and the festival itself, Atlanta Fringe provides many opportunities for artists and audiences to engage, network, and strengthen the relationships that will help ensure a thriving arts community in our city.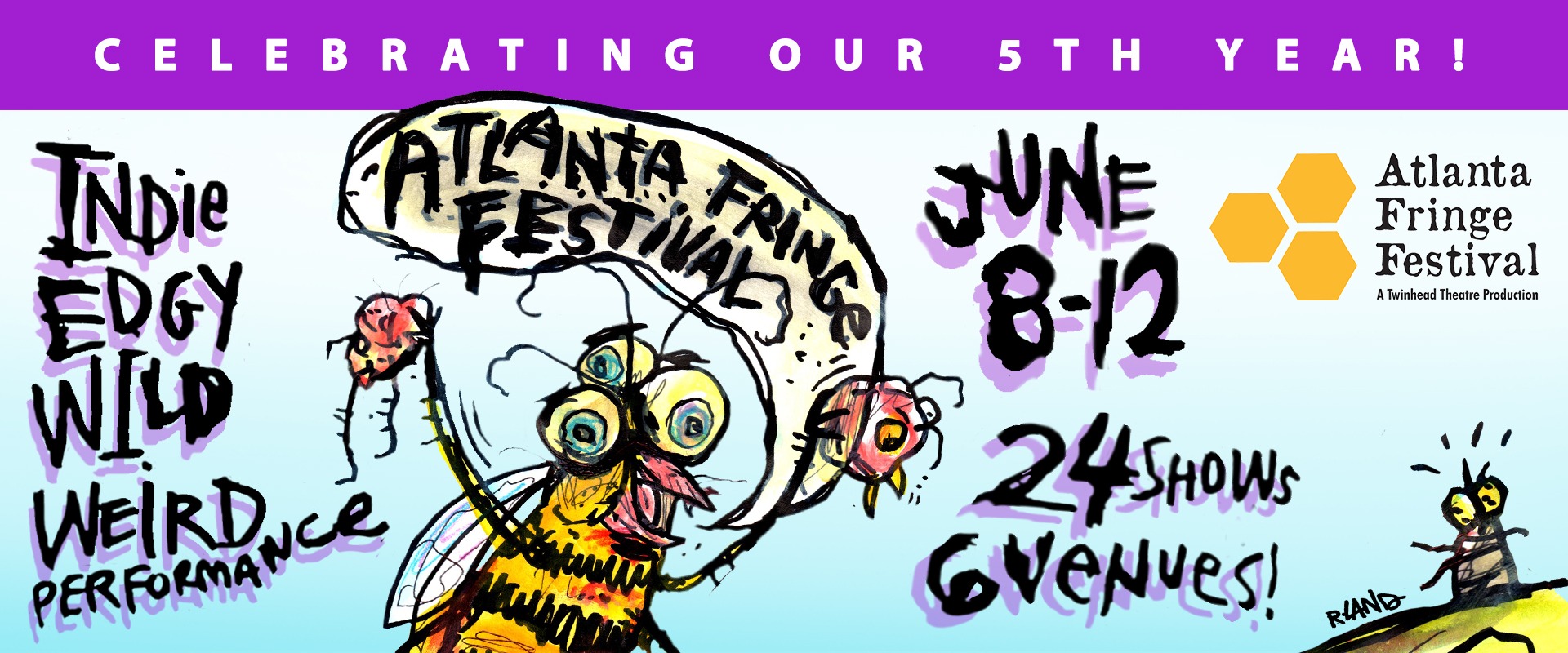 This years festival is underway! Get your tickets now or visit the AFF Headquarters at 7 Stages!
Get tickets!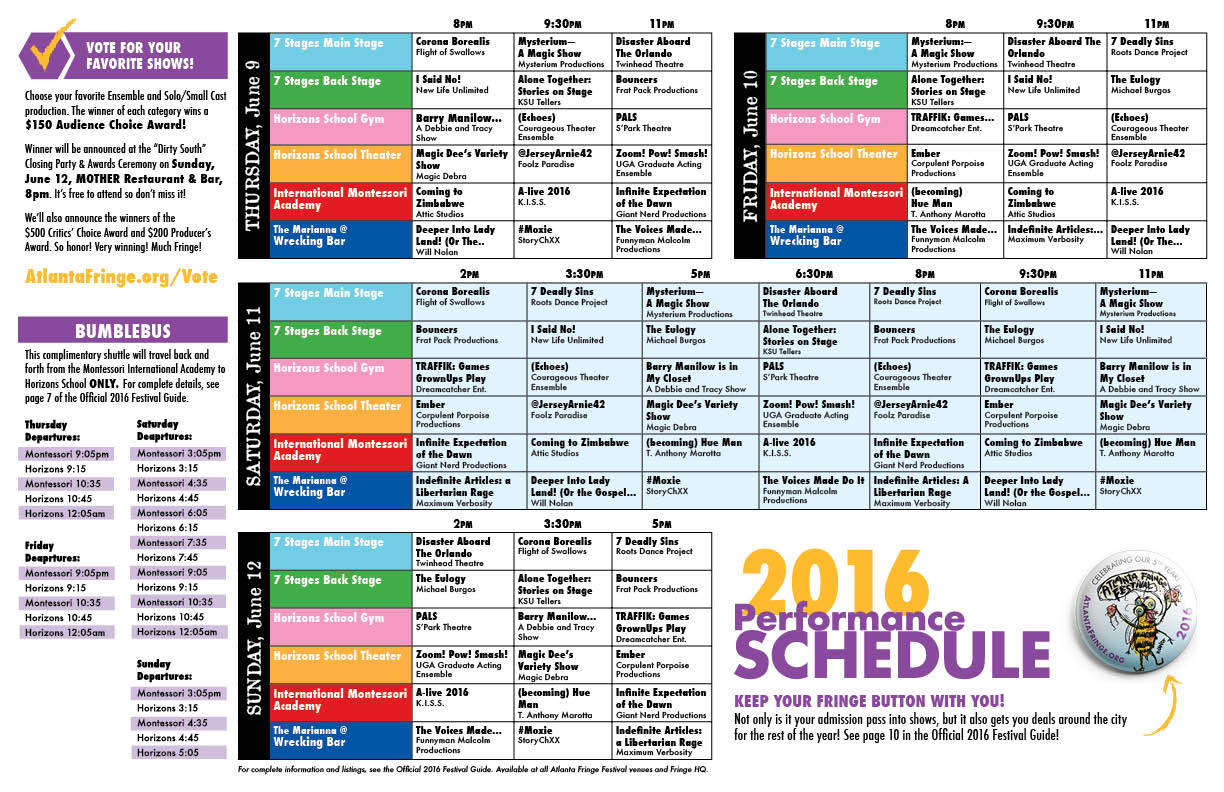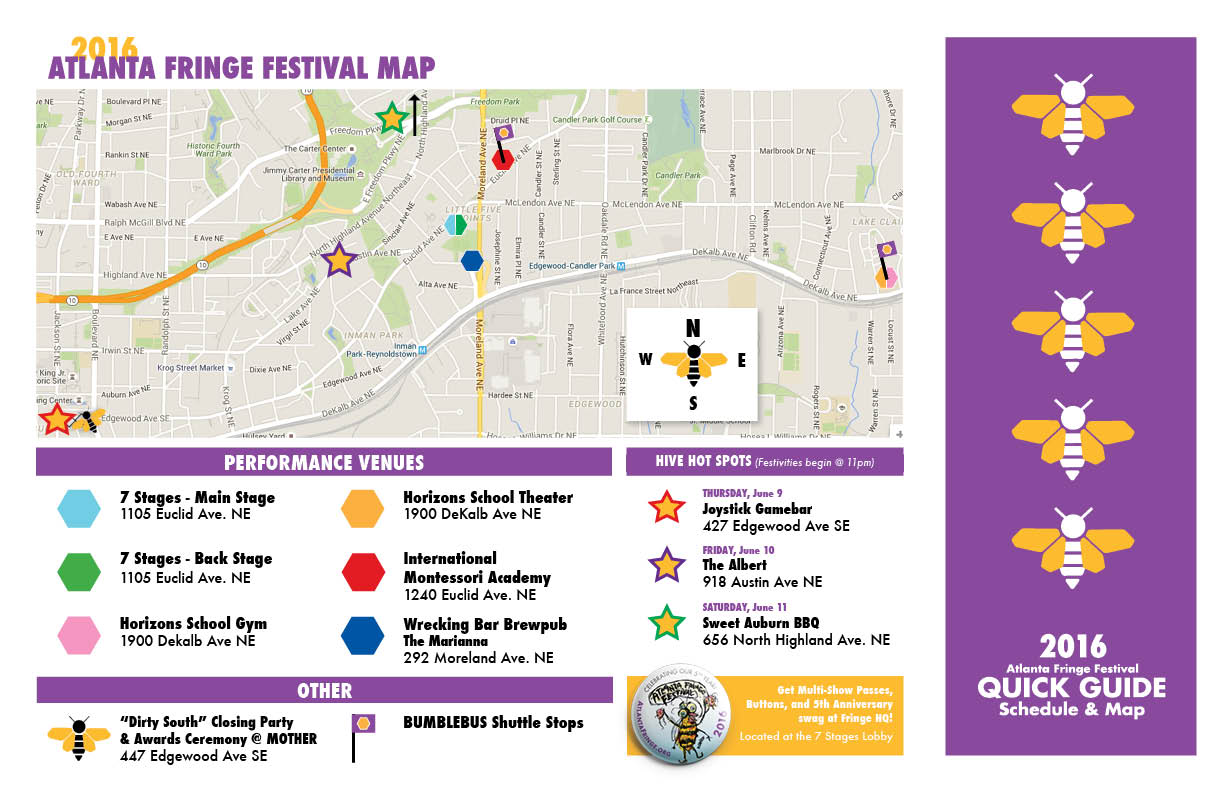 2016 Atlanta Fringe Festival Button
A Button is required for every patron. If purchasing a multi-show pass, 1 Button is included. If sharing a pass, each additional person needs their own Button. Redeem for actual button at box office.
7 Stages
1105 Euclid Ave NE, Atlanta, GA 30307
The Wrecking Bar
292 Moreland Ave NE, Atlanta, GA 30307, USA
Horizons School
1900 DeKalb Ave NE, Atlanta, GA 30307, USA
International Montessori Academy
1240 Euclid Ave NE, Atlanta, GA 30307, USA