Atlanta Fringe and Twinhead Theatre Present – Five/Fifths!
---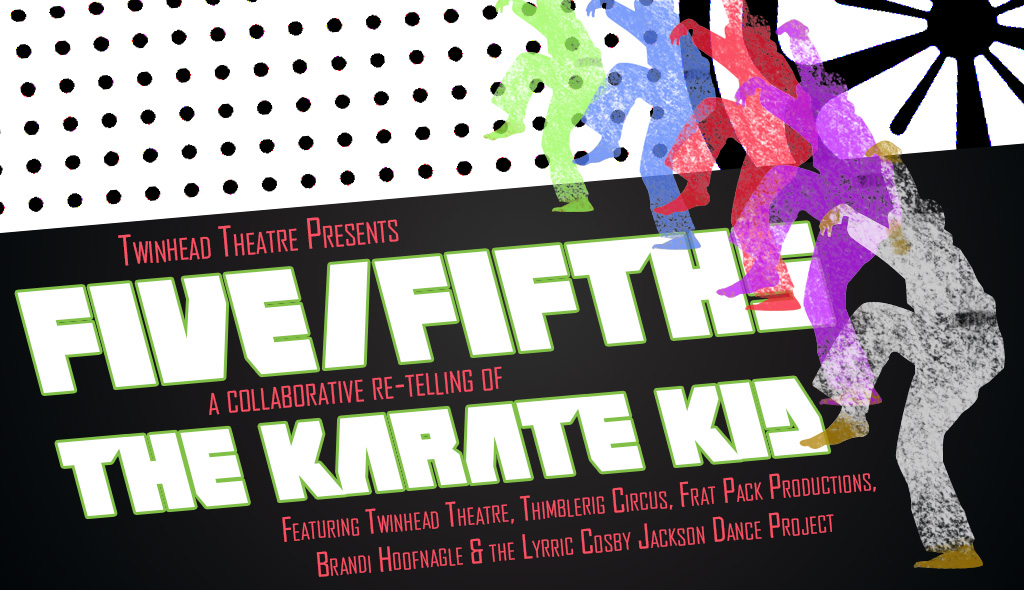 Atlanta artists take on the whole Cobra Kai dojo in Five/Fifths of The Karate Kid! We've broken the classic 80s film into five equal parts and given each part to five different groups to interpret as they see fit. Then, in one night, they come together to present the entire film LIVE as it's never been seen before, with puppets, comedy, theatre, dance, and circus! Featuring a silent auction, themed artwork, all the 80s dance hits, and more, this fundraiser to benefit all of Twinhead's 2018 projects, including the 2018 Atlanta Fringe Festival, promises to "sweep the leg" – and knock your socks right off!
FEATURING PERFORMANCES FROM:
Twinhead Theatre
Frat Pack Productions
Thimblerig Circus
Lyrric Cosby Jackson
Brandi Hoofnagle
ARTWORK BY:
Ashley Anderson
Kacie Rushton
Elise Powers
Rod Ben (Killamari)
Mario Daniel (DoitDoitLeague)
Kelton Hamm
More details to come! Seating is limited, so when it comes to getting your tickets, STRIKE FIRST. STRIKE HARD. NO MERCY!
ONE NIGHT ONLY
Saturday, November 11 @ 7:00 PM
Blue Mark Studios
892 Jefferson Street Northwest, Atlanta, GA 30318